MUSIC AT
FLOURISH FLUTE
STUDIO
Are you ready to be a part of a music community where everyone shines?
Wouldn't you love to be in a studio that values creativity, and stands above the competition?
You can with Lynne at Flourish Flute Studio!
Music provides us with one of our greatest gifts as humans. Imagine an entire day going by when you wouldn't hear your favorite song, a jingle or music during your day.

Lynne's Flourish Flute Studio is dedicated to providing the highest standard in music education, private lessons and performance programs to motivated musicians of all ages, online and in-person. Musicians find their creative voice in a caring and supportive community.

Lynne offers students highly-effective instruction on how to improve musicianship, tone quality and technical ability, and she serves as a trusted guide through various activities, such as audition preparation, appropriate music selection, stage presence, college selection, and instrument purchases. 
She helps her students identify and reach their goals drawing from her many years of experience as a professional musician and successful mentor. This allows students to find the freedom to be musically expressive in their playing and performances. A huge added bonus: the skills we learn in music transfer to all areas of life!

Through private lessons, group programs, performances, masterclasses, workshops, recitals, and interaction between world class professional musicians, Flourish Flute Studio engages and inspires musicians. We love to help musicians who are motivated to learn and ready to grow into all that is possible.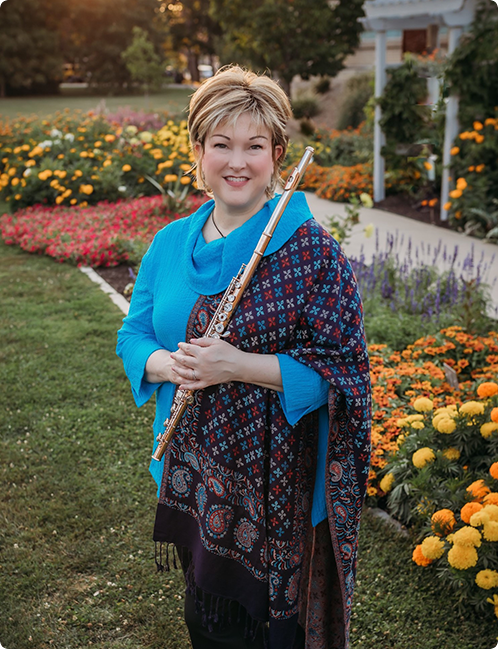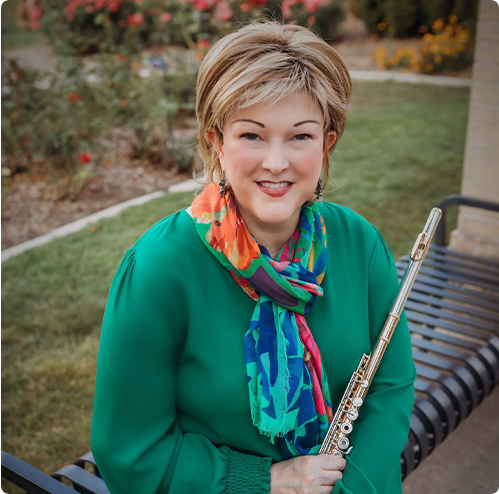 Weekly lessons are offered for measurable growth and consistency. Available in-person or virtually.
Specialties:
flute
piccolo
alto flute
bass flute
Native American flute
Contact Lynne below for availability and more information.

Lynne is available for workshops geared towards musicians on the following topics:
Contact Lynne below for availability and more information.