Because Musicians Love These!

Lynne Stukart is an Award-winning flutist, a highly respected educator, and Sound Healing Therapist, who believes in the transformational abilities of Music & Sound. She is the Director of Flourish Flute & Music Studios in the Quad Cities and is a Performing Artist & Educator for Altus Flutes USA. Lynne is a Low Flutes Specialist and is also an Instructor and Ensemble Coach for the Quad City Symphony Youth Ensembles.
Lynne received her Master's in Music, with an additional emphasis in Music History, from the University of Akron, where she was the Graduate Teaching Assistant to George Pope. She holds two separate bachelor's degrees: one in Music and the second in Business, graduating with honors.

As a professional flutist, praised for her "vibrant tone, lyricism, and exquisite musicality", Lynne has performed throughout the United States as well as Europe. She has been a winner in several competitions, including the prestigious National Flute Association Competitions. She has been Principal Flute with Akron Lyric Opera, Handel Oratorio Society, and has also been a Soloist and Presenter for the Children's Concert Society of Akron. She has performed with the Akron Symphony Orchestra, Canton Civic Opera, Galesburg Symphony Orchestra, and the Quad City Symphony Orchestra.  Recently she was invited to play Principal Flute with the "Strings Attached Tour" with Weird Al Yankovic.
Lynne has also been fortunate to perform for some of the greatest flute performers and teachers throughout the country, including Walfrid Kujala, Jacques Zoon, Rhonda Larson, Jeanne Baxtresser and Julius Baker from the Juilliard School. After hearing Lynne play, Julius Baker invited her to study with him in New York City. Lynne's teachers include Walter Haedrich, George Pope, Peter Lloyd, and Amy Porter.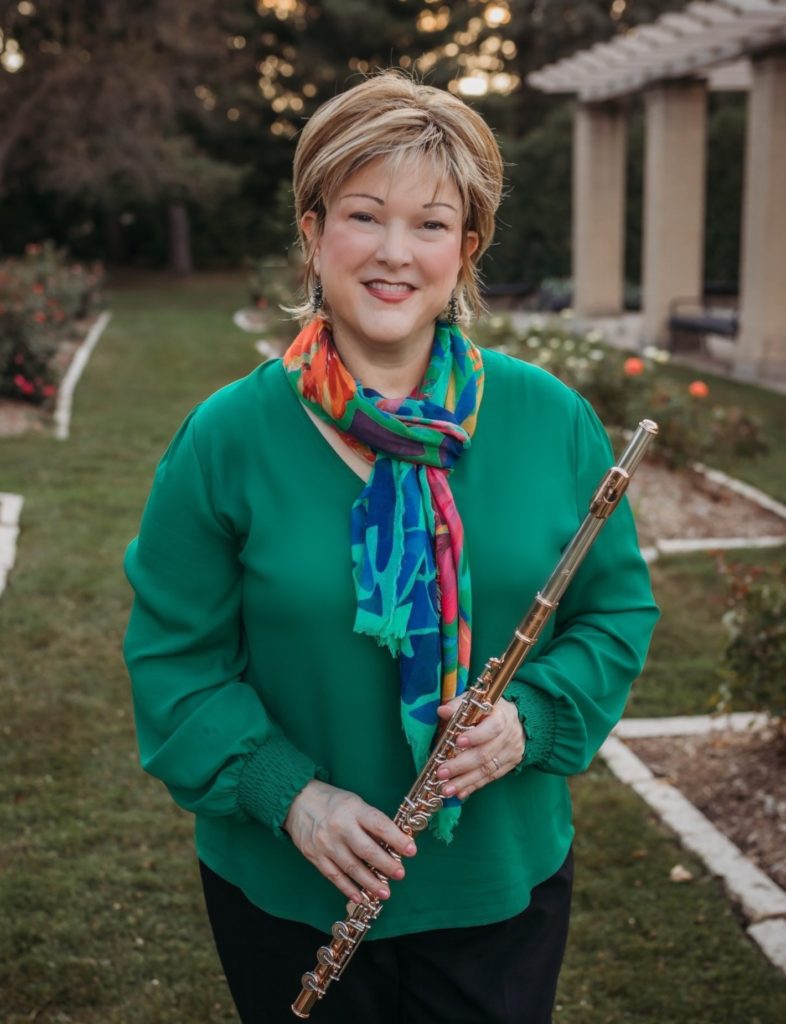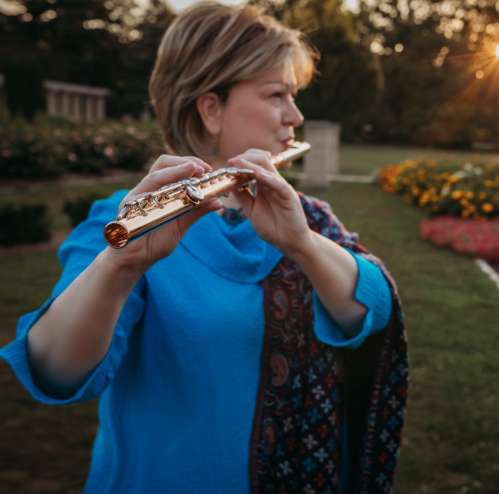 Lynne is a highly sought-after teacher and has taught at various schools throughout the Midwest.

She is currently on the Music Faculty of Black Hawk College and has taught at The University of Akron (Ohio), and at Western Illinois University for many summers at their Summer Music Institute. Lynne has a large flute studio where she shares her dedication and passion for the Arts. Many of Lynne's students have been selected as winners in competitions throughout the country, including All State Honors, and invited to performances at Carnegie Hall in New York City.
In addition to running a very successful flute studio, Lynne is a Sound Healing Therapist and Coach, who helps people discover their true voice, authenticity, and unlimited potential.
She is a wellness advocate for musicians, having successfully overcome several injuries. Lynne is dedicated to injury prevention and stress management for musicians and educators, and to building a world where musicians work against stigmas and support and uplift one another.
The depth of her knowledge, resourcefulness, compassion
and caring sets her apart.